Original Music & Lyrics
Richard M. Sherman and Robert B. Sherman
Book
Julian Fellowes
New Songs & Additional Music & Lyrics
George Stiles and Anthony Drewe
Co-Creator
Cameron Mackintosh
Mary Poppins
Bert, a jack-of-all-trades including chimney sweep, introduces us to England in 1910 and the troubled Banks family. Young Jane and Michael have sent many a nanny packing before Mary Poppins arrives on their doorstep. Using a combination of magic and common sense, Mary must teach the family how to value each other again.
Based on the books by P.L. Travers and the classic Walt Disney film, MARY POPPINS, includes a score filled with timeless classics such as "A Spoonful of Sugar," "Step in Time" and "Supercalifragilisticexpialidocious."
The musical delighted Broadway audiences for over 2,500 performances and received nominations for nine Olivier and seven Tony® Awards, including Best Musical.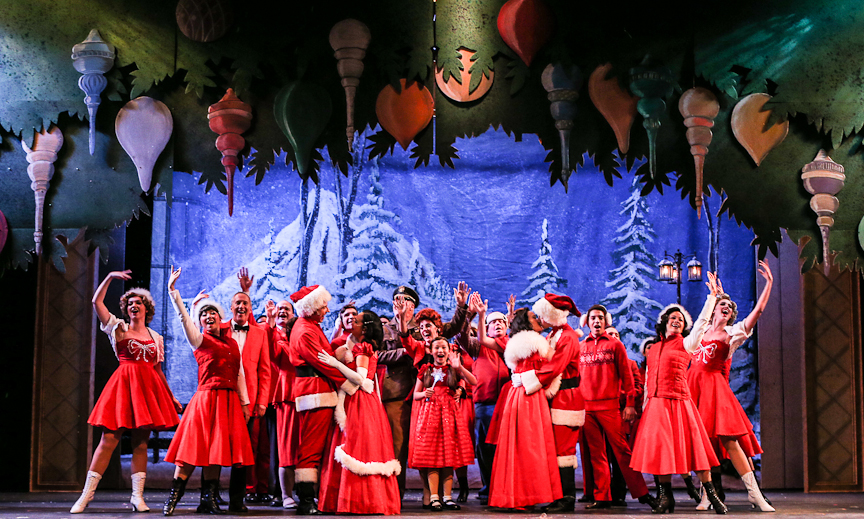 Music & Lyrics
Irving Berlin
Based Upon the Paramount Pictures Film Written For the Screen by
Norman Krasna, Norman Panama, and Melvin Frank
Book
David Ives and Paul Blake
Original Stage Production Director
Walter Bobbie
White Christmas
Two World War II army buddies, Bob Wallace and Phil Davis, have become a very successful song and dance team, making it big in nightclubs, radio and then on Broadway. They meet two sisters at a nightclub in New York and with romance in mind, follow the girls to a gig in Pine Tree, Vermont. Arriving at the inn, they discover there are no guests and more importantly, no snow!
Ready to turn around and leave, the boys hesitate when they realize the innkeeper is their beloved former commanding general. Deciding to help out and bring business up to the inn, Wallace and Davis relocate the entire cast and crew of their new musical. Before opening night however, a misunderstood phone call threatens to ruin everything.
Based on the beloved, timeless film, this heartwarming musical adaptation features seventeen Irving Berlin songs including "Blue Skies," "Count Your Blessings," "Sisters,"and of course, "White Christmas."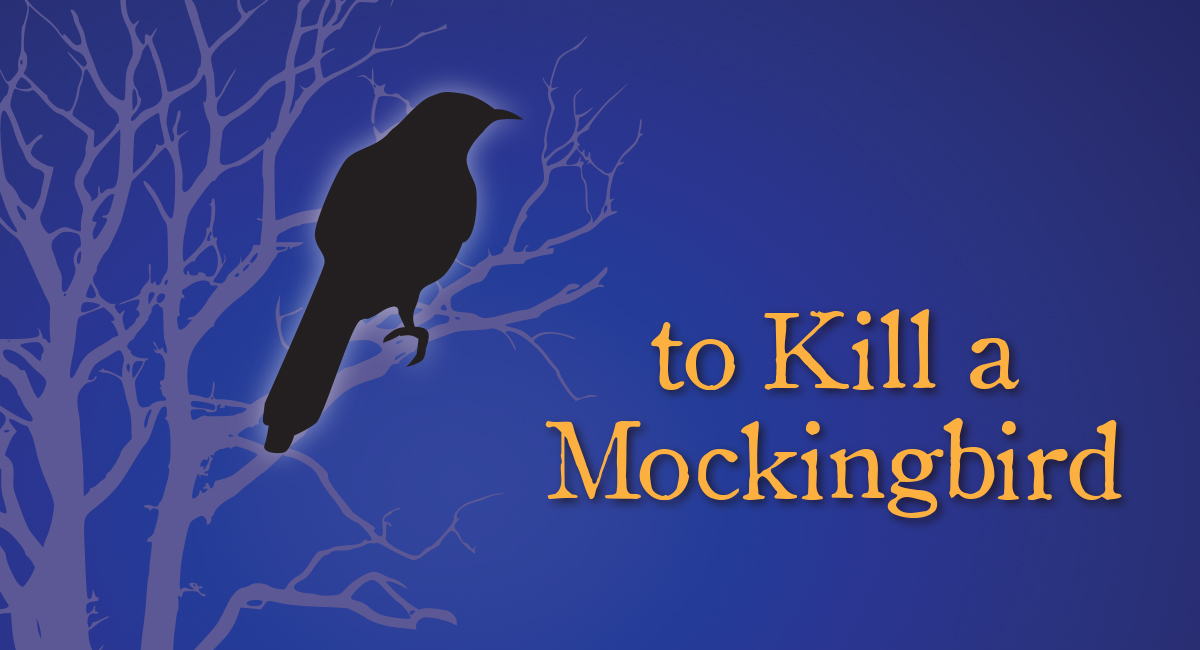 Adapted 
Christopher Sergel
From the Novel 
Harper Lee
To Kill A Mockingbird
Scout, a six-year old girl, lives in a quiet southern town. She and her brother, Jem, are being raised by their widowed father, Atticus, and by a strong-minded housekeeper, Calpurnia. Scout is fascinated with the people of her small town especially the reclusive Boo Radley, but there's a rumble of thunder just under the calm surface of the life here.
The black people of the community have a special feeling about Scout's father and she doesn't know why. A few of her white friends are inexplicably hostile and Scout doesn't understand this either. The bewildered girl turns to her father who explains that he's defending a young Negro wrongfully accused of a grave crime.
The trial sparks a series of dramatic events that lead Scout and Jem into harm's way and result in a surprising rescue. A beloved play for generations.
Music
Richard Rodgers
Lyrics
Oscar Hammerstein II
Book
Oscar Hammerstein II and Joshua Logan
Adapted from the Pulitzer Prize Winning Novel
"Tales of the South Pacific" by James A. Michener
South Pacific
Although well known for its extraordinary score — the songs include "Some Enchanted Evening," "Younger Than Springtime," "Bali Ha'i," "There Is Nothin' Like A Dame" — SOUTH PACIFIC is also a deeply felt drama. Its portrayal of Americans stationed in an alien culture in wartime is as relevant today as when it first thrilled audiences in 1949.
There is Nellie, a spunky nurse from Arkansas, who falls in love with a mature French planter, Emile. Their romance founders when Nellie discovers details from his past. Meanwhile, Lt. Joe Cable finds himself in a passionate affair with Liat, an innocent Polynesian girl.
And then there's Liat's mother, Bloody Mary … in this case Loretta Ables Sayre, reprising her Tony® nominated role. The New Yorker called her "brilliant"; Bloomberg Reviews called her Bloody Mary, "lustily acted and boldly sung" and New York Daily News called her, "the find of the season, completely convincing and hilarious."
Join us as we present Loretta Ables Sayre in SOUTH PACIFIC.
Music
Harry Warren
Lyrics
Al Dubin
Based on the Novel by
Bradford Ropes
Book
Michael Stewart and Mark Bramble
Original Direction & Dances
Gower Champion
Originally Produced on Broadway by
David Merrick
42nd Street
It is 1933 and auditions for a new Broadway show are underway. Peggy Sawyer arrives in New York fresh off the bus from Allentown, Pennsylvania and a series of lucky breaks gets her into the show's chorus.
As the whole cast heads to Philadelphia for an out of town tryout, the leading lady breaks her ankle. The chorus girls convince director Julian Marsh that Peggy could be the answer to saving the show and she is…in only thirty-six hours, Peggy learns twenty-five pages, six songs and ten dance numbers! The show is a huge success and Peggy has indeed "gone out a youngster and come back a star."
A tap dancing extravaganza, 42nd STREET features songs such as "We're in the Money," "Shuffle Off to Buffalo," and of course, the title song, "42nd Street".
Music
Jeanine Tesori
Book & Lyrics
David Lindsay-Abaire
Based on the DreamWorks Animation Motion Picture & the Book by
William Steig
Shrek
Set in a mythical "once upon a time" sort of land, SHREK THE MUSICAL is a witty tale of a hulking green ogre who, after being mocked and feared his entire life by anything that crosses his path, retreats to an ugly green swamp to exist in happy isolation. Suddenly, a gang of fairy-tale characters (Pinocchio, Cinderella, the Three Pigs, you name it) raid his sanctuary, saying they've been evicted by the evil Lord Farquaad. To bring peace back to his home, Shrek strikes a deal with Farquaad to rescue the feisty princess, Fiona, and finds something strange and appealing about this pretty princess.
In a show full of pop-culture references and humor that will appeal to kids and adults alike, SHREK THE MUSICAL teaches that life is full of surprises and not everyone is what they appear to be at first sight!