Mamma Mia!

ALL PERFORMANCES ARE SOLD OUT
Mamma Mia is our first show of the new season. This sunny, comical tale unfolds on a Greek island paradise. The story begins with a daughter's quest to discover the identity of her father, a mystery which had never been revealed to her. She secretly contacts three men from her mother's past, and they all show up (on the eve of her wedding) to the island they all last visited some 20 years ago. The magic of ABBA's timeless songs propels this enchanting tale of love, laughter and friendship, creating an unforgettable show. Box Office hours are Monday through Friday, 10 am to 4 pm. Call (808) 733-0274. Runs from September 22 to October 15. Check our website regularly as tickets do become available as ticket holders sometimes cannot attend. See our new theatre seat map.
OUR STORY ON STAGE
In 1915, The Footlights was formed as a new theatrical group in Honolulu. The Amazons was its first production and starred many prominent Honolulu citizens inlcuding Will Lewers, Mrs. Walter F. Dillingham, Helen Alexander, Margaret Center and Gerrit Wilder. Held at Honolulu Opera House, where the historic Merchant Street Post Office now stands, these collective performances would serve as the spirited beginning of America's third-oldest, continuously operating theatre.
In 1934, the wildly popular Footlights evolved into Honolulu Community Theatre. Its original mission still stands: "Community service through the art of theatre, involving Hawaii's people as audience members, stage crew and performers."
During World War II, thousands of troops were entertained at more than 300 performances throughout the Pacific (a tradition that continued with the Pacific tour of Ain't Misbehavin' during the 1990 season).
Honolulu Community Theatre found a home to call its own in 1952. It took up permanent residence in Honolulu's Gold Coast District of Diamond Head. Back then, Fort Ruger was a critical army base that included a military residential community and an aging movie house that was built in the 1930s. Although never designed for stage productions, the war-era movie house was retrofitted to the extent it could. A scene shop and costume center were added. Installation of lighting and sound systems were made in the 1980s.
In 1990, a new name for an old friend was given. Honolulu Community Theatre became Diamond Head Theatre. The aging theatre house was reimagined and a contemporary and visionary live theatre was opened in January 2023. DHT's Fort Ruger Theatre closed on October 2022 with an encore performance of Anything Goes. Support is needed for phase II redevelopment of the Theatrical Arts Building devoted to education programs, a costume center and offices.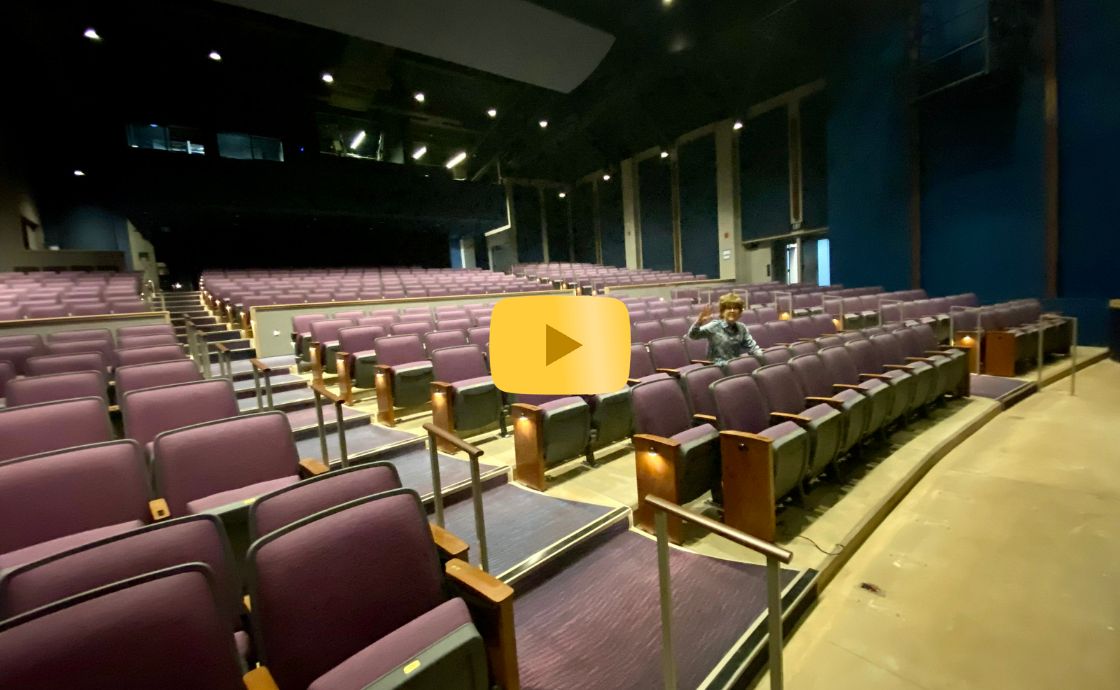 Diamond Head Theatre brings Hawaii together to celebrate music, dance and the art of performance with spirited shows, a continuum of classes and exciting experiences for the entire ohana.
2023-24 Season Sizzles
Watch our video as this season will bring laughter, tears and belonging. Producer's Club members and season ticket holders are guaranteed seats in shows that rival Broadway.
ACT II: A NEW ARTS COMPLEX