2023 SHOWS ON SALE

EXPERIENCE OUR NEW THEATRE
Last Four 2022-23 Season Shows Take the Stage
Tickets are now on sale for the entire season of shows. Box Office hours are Monday through Friday, 10 am to 4 pm. Call (808) 733-0274.
Check out our new theatre seat map.
Cinderella (January 20 to February 12, 2023)  •  La Cage aux Folles (March 24 to April 9, 2023)
The Bodyguard (May 26 to June 11, 2023)  •  Beauty and the Beast (July 21- August 6, 2023)
OUR STORY ON STAGE
In 1915, The Footlights was formed as a new theatrical group in Honolulu. The Amazons was its first production and starred many prominent Honolulu citizens inlcuding Will Lewers, Mrs. Walter F. Dillingham, Helen Alexander, Margaret Center and Gerrit Wilder. Held at Honolulu Opera House, where the historic Merchant Street Post Office now stands, these collective performances would serve as the spirited beginning of America's third-oldest, continuously operating theatre.
In 1934, the wildly popular Footlights evolved into Honolulu Community Theatre. Its original mission still stands: "Community service through the art of theatre, involving Hawaii's people as audience members, stage crew and performers."
During World War II, thousands of troops were entertained at more than 300 performances throughout the Pacific (a tradition that continued with the Pacific tour of Ain't Misbehavin' during the 1990 season).
At long last Honolulu Community Theatre found a home to call its own in 1952. It took up permanent residence in Honolulu's Gold Coast District of Diamond Head. Back then, Fort Ruger was a critical army base that included a military residential community and an aging movie house that was built in the 1930s. Although never designed for stage productions, the war-era movie house was retrofitted to the extent it could. A scene shop and costume center were added. Installation of lighting and sound systems were made.
In 1990, a new name for an old friend was given. Honolulu Community Theatre became Diamond Head Theatre. Today the aging theatre house is being reimagined and thoughtfully constructed as the contemporary and visionary live theatre center that it was meant to be. DHT's Fort Ruger Theatre closed on October 2 with an encore performance of Anything Goes. The time has come and your support is needed for the ongoing capital campaign and construction, which is expected to conclude in early 2023.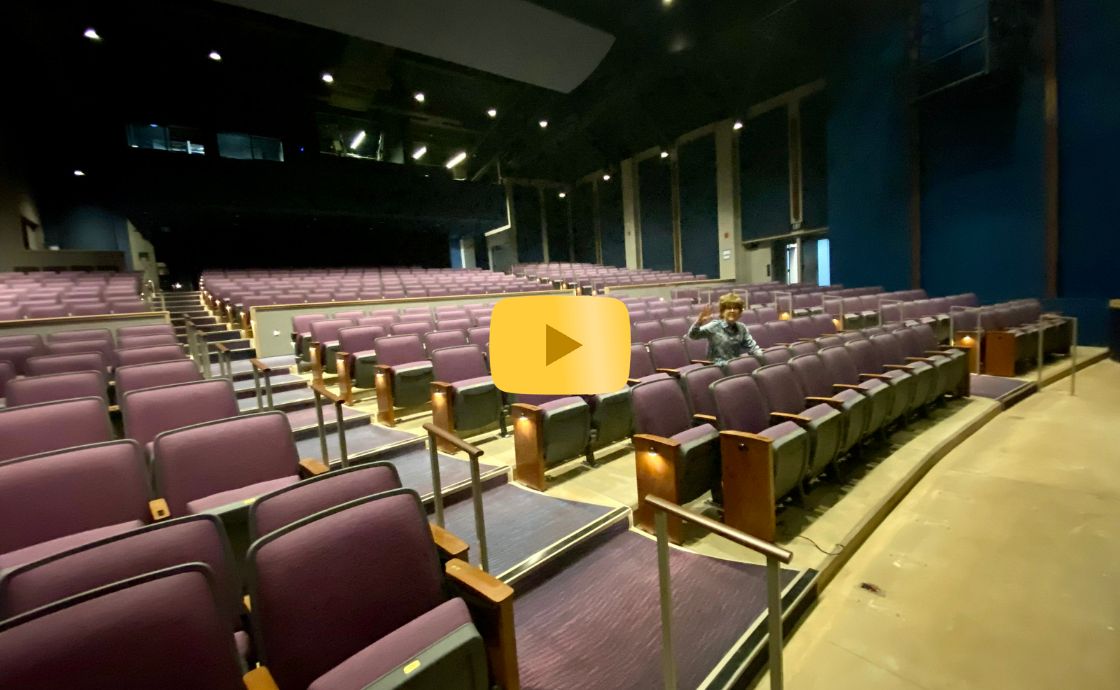 Diamond Head Theatre brings Hawaii together to celebrate music, dance and the art of performance with spirited shows, a continuum of classes and exciting experiences for the entire ohana.
We're building Hawaii's best theatre