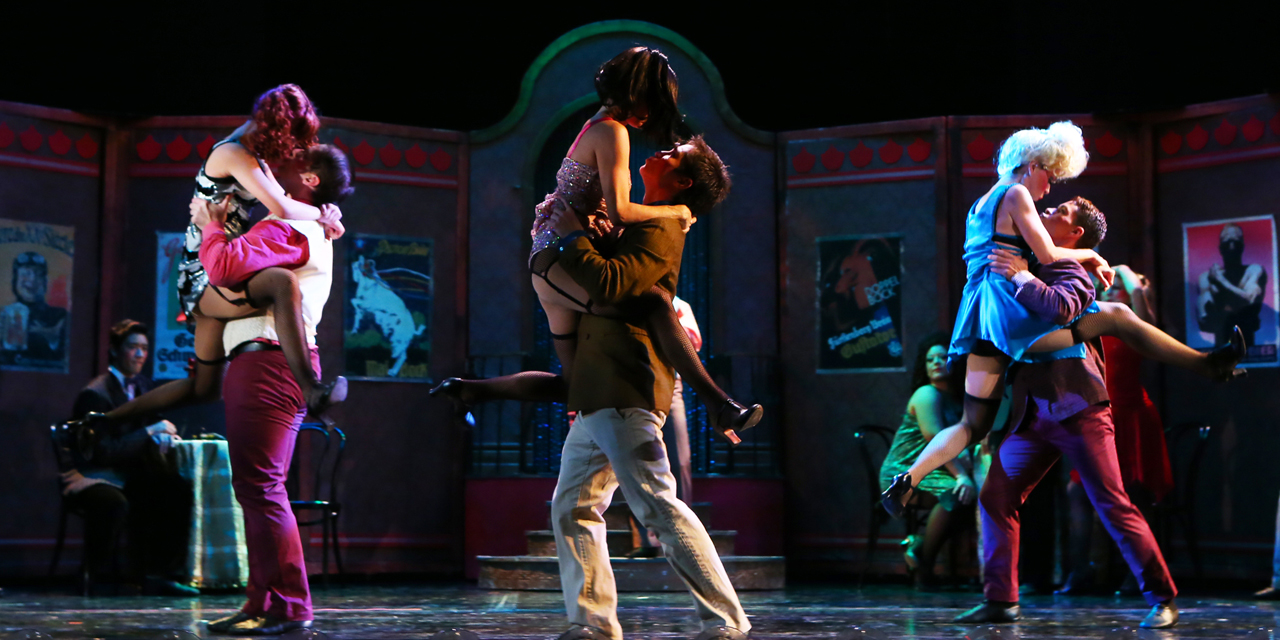 Book 
Joe Masteroff
Based on the play 
John Van Druten
Stories 
Christopher Isherwood
Music 
John Kander
Lyrics 
Fred Ebb
Cabaret
The scene is a night club in the tumultuous city of Berlin, just before Hitler's rise to power. An aspiring writer named Cliff Bradshaw has traveled to Berlin in search of inspiration, when he happens upon Sally Bowles at a Cabaret called the Kit Kat Klub. She ends up moving in with him in a boarding house run by Fräulein Schneider and her suitor, Herr Schultz, a Jewish fruit-shop owner.
Although Sally and Cliff soon find themselves deeply in love, there is too much chaos in the world around them — as the Nazis grow stronger, everything begins to disintegrate. Well-known songs include "Willkommen," "The Money Song," "Two Ladies" and "Cabaret."
Book 
Thomas Meehan and Bob Martin
Music 
Matthew Sklar
Lyrics 
Chad Beguelin
Based upon the
New Line Cinema film
Elf
ELF is the hilarious tale of Buddy, a young orphan who mistakenly crawls into Santa's bag of gifts and is transported to the North Pole.
Buddy is raised unaware that he is actually a human, until his enormous size and poor toy-making abilities cause him to face the truth. With Santa's permission, he embarks on a journey to New York City to find his birth father.
Arriving in New York, Buddy finds his father but discovers he is on the naughty list, and that his step-brother doesn't even believe in Santa! Buddy is determined to win over his new family and help New York remember the true meaning of Christmas. Based on the hit movie, starring Will Ferrell, ELF is sure to be a family favorite here at DHT!
A play 
Richard Harris
Sponsored 
Honolulu Star-Advertiser
Stepping Out
In a comedy about perseverance and friendship, eight bumbling amateur tap dancers step on one another's toes — and not just because most of them have two left feet!
Seven women and one brave man, all from disparate backgrounds and with different motivations, attend the same weekly tap dancing class in a dingy North London church hall.
As they learn their steps, we learn about their personal lives, some of which are filled with secret sadness and frustration — problems which are thrust front and center, and cause a series of clashes that threaten the troupe's performance at a special concert.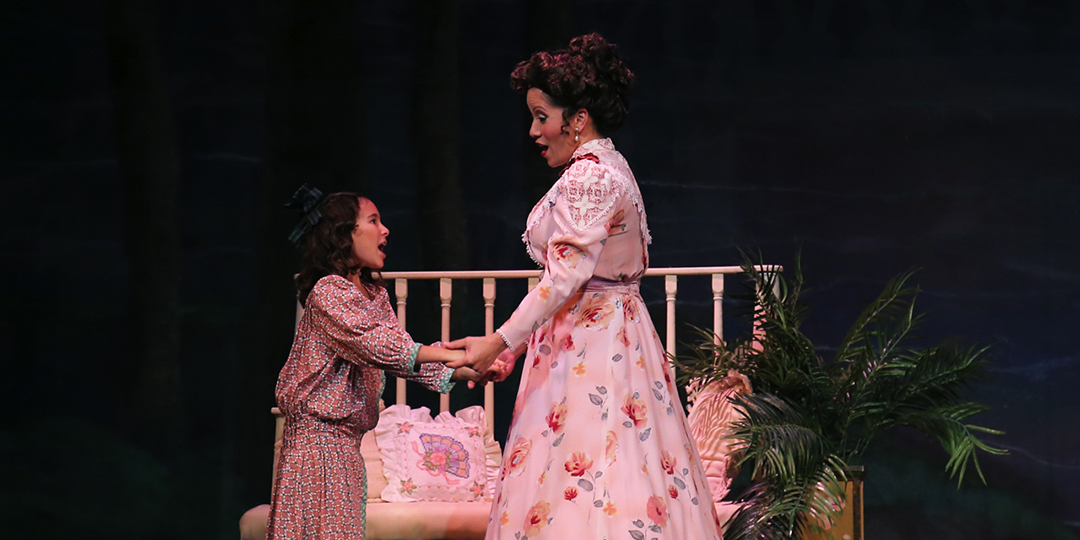 Music
Jerome Kern
Book & Lyrics
Oscar Hammerstein II
Based on the novel "Show Boat"
Edna Ferber
Showboat
Moving from 1890s Mississippi to Chicago; traveling into the Roaring '20's Broadway, Show Boat follows the lives of a company of theater folk — deeply involving us in their triumphs and sorrows, while illuminating the racial and social changes that were shaping the country.
You'll love every character: Julie, Joe, Queenie … and especially Magnolia and Ravenal. She's an aspiring young actress; he's an irresistible, gambling cad who leaves her when his luck runs out. But Magnolia moves on with her life — eventually becoming a major star.
Unforgettable songs include "Make Believe," "Can't Help Lovin' Dat Man" and "Ol' Man River." With dazzling choreography and an epic story that moves us with its humanity, Show Boat is both great entertainment and great art.
Book 
Terrence McNally
Music 
Marc Shaiman
Lyrics 
Scott Wittman and Marc Shaiman
Catch Me If You Can
Based on the hit DreamWorks® film and the incredible true story that inspired it, Catch Me If You Can is a high-flying Broadway musical that tells the story of Frank W. Abagnale, Jr., a teenager who runs away from home in search of the glamorous life.
With nothing more than his boyish charm, a big imagination and millions of dollars in forged checks, Frank successfully poses as a pilot, a doctor and a lawyer ­— living the high life and winning the girl of his dreams. But when Frank's lies catch the attention of FBI agent Carl Hanratty, Carl chases Frank to the end … and finds something he never expected.
Book & Lyrics
Eric Idle
Music
John Du Prez and Eric Idle
Monty Python's Spamalot
Monty Python's Spamalot is a musical comedy "lovingly ripped off from" the 1975 film Monty Python and the Holy Grail. The show tells the legendary tale of King Arthur and the Knights of the Round Table and the quest for the Holy Grail, and features a bevy of beautiful show girls, not to mention cows and killer rabbits!
But Spamalot is not just for Python fans … the show is filled with spoofs of many other musicals, including the productions of Andrew Lloyd Webber, "Les Misérables" and "Fiddler on Roof." Seen by more than two million people in its initial Broadway run, the show won three Tony Awards, including Best Musical.