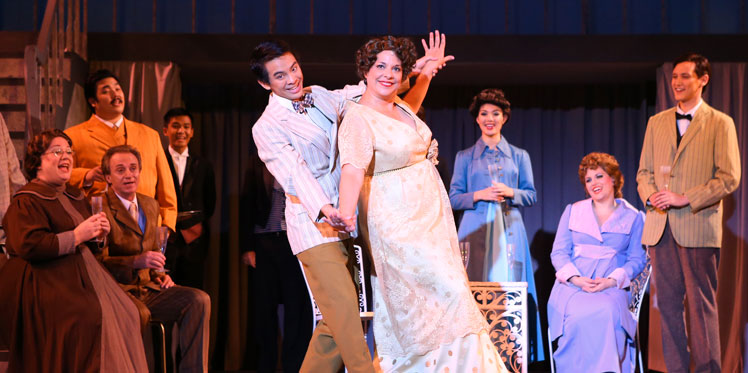 Music 
Jule Styne
Lyrics 
Bob Merrill
Book 
Isobel Lennart
From An Original Story 
Isobel Lennart
Funny Girl
Responsible for launching Barbra Streisand into stardom, Funny Girl is a semi-biographical story, which follows the career of Broadway and film star Fanny Brice, and her rocky relationship with entrepreneur and gambler Nick Arnstein. Fanny wants to be a Broadway star, though she doesn't fit the typical image of beauty. Despite her mother's attempts to dissuade her from show business, Fanny perseveres and eventually lands a leading role in The Ziegfield Follies.
Enter Nick Arnstein, a sophisticated handsome gambler. Fanny falls in love and chases after Nick, determined to convince him to tie the knot. Marriage and a daughter follow, but happiness eludes them, for as Fanny's Broadway star rises, Nick's luck fades away. Starring New York guest artist, Isabelle Decauwert as Fanny Brice, and well-known Hawaii entertainer, Shari Lynn as her mother Rose. Funny Girl features a repertoire of hits songs, like "People" and "Don't Rain on My Parade".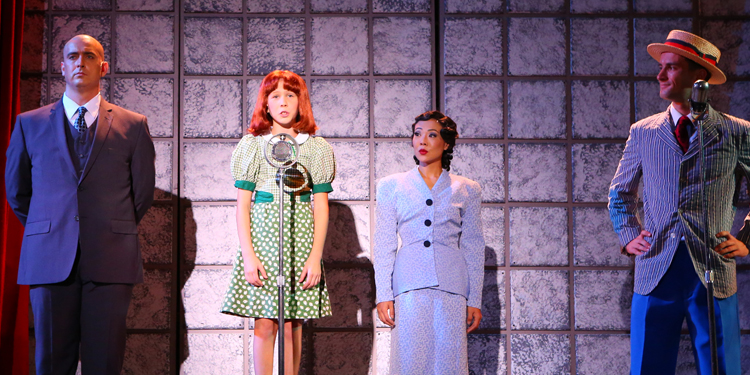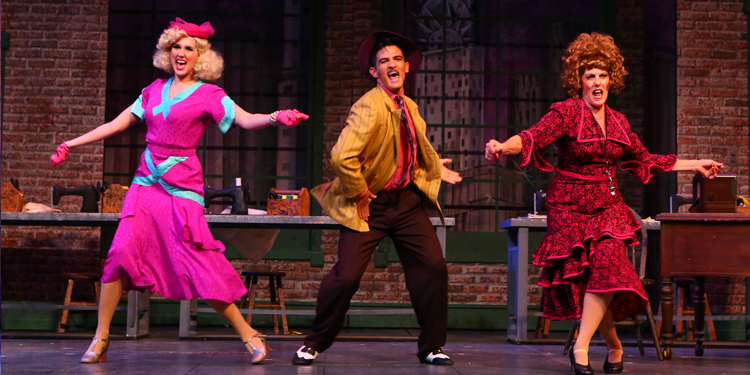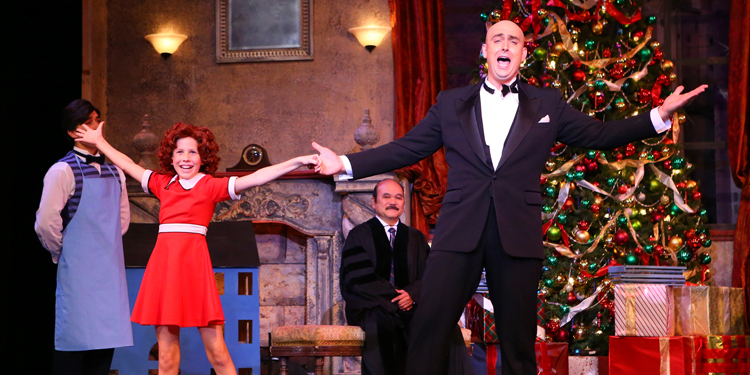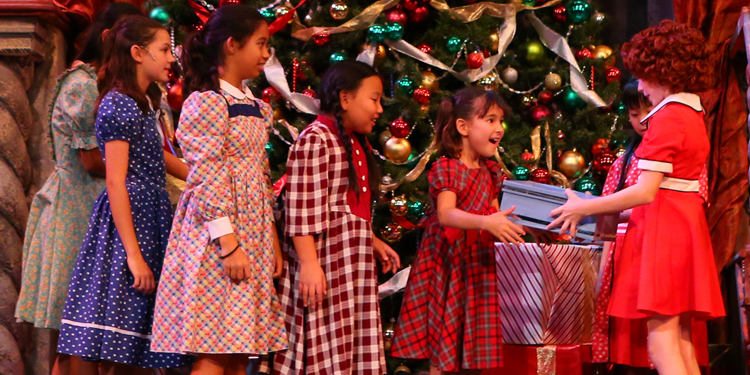 Music 
Charles Strouse
Lyrics 
Martin Charnin
Book 
Thomas Meehan
Based On
"Little Orphan Annie" by permission of Tribune Media Services, Inc.
Annie
Based on the comic strip Little Orphan Annie, this Tony® Award winning musical follows the adventures of Annie, a fiery red-headed orphan, who is eager to escape the clutches of the tyrannical orphanage matron, Miss Hannigan. Annie makes a brief escape and befriends a stray dog she names Sandy, before both are captured and returned to the orphanage.
Annie's fortunes change when Grace Farrell, secretary of industrialist billionaire Oliver Warbucks, persuades her boss to adopt an orphan for the Christmas holidays. Initially reluctant, Warbucks warms up to Annie, so much so that he fights to keep her when two con artists show up posing as her long-lost parents!
Currently on Broadway, Annie is a classic, loved by all ages. With hit musical numbers including "Tomorrow" and "Hard Knock Life", this touching tale of friends and family is perfect for the holidays!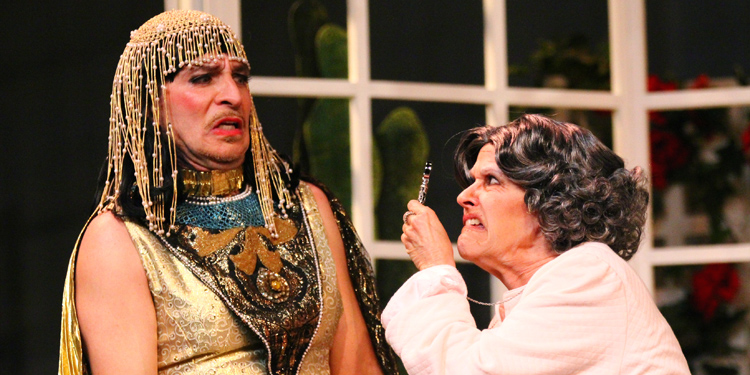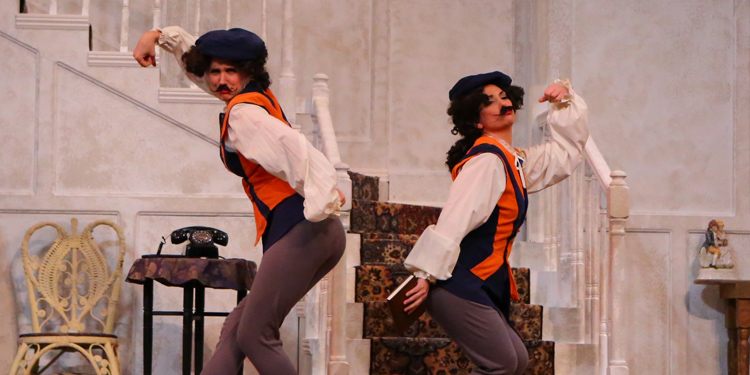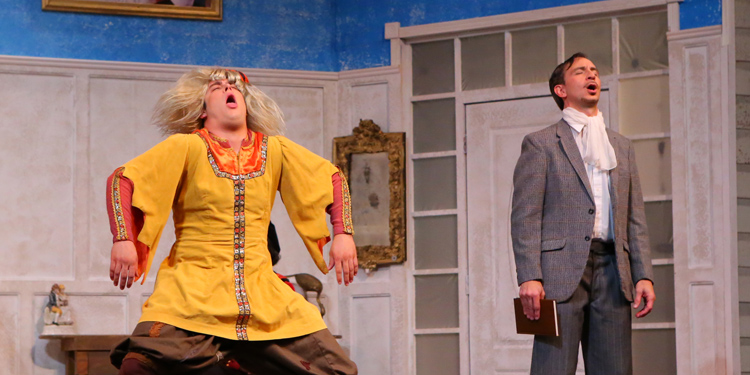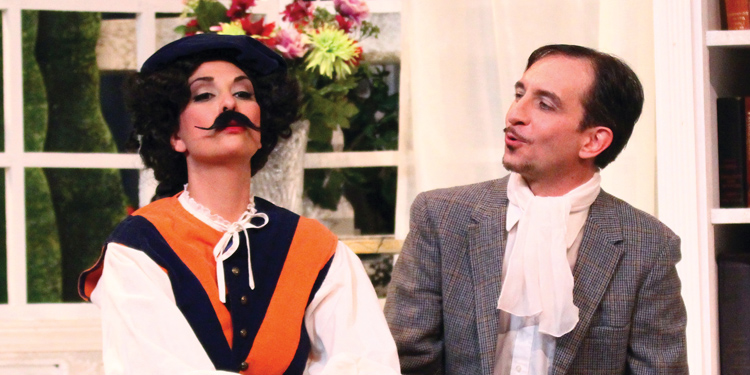 Director
Rob Duval & Paul T. Mitri
A Play
Ken Ludwig
Leading Ladies
Set in 1950's Pennsylvania, this hilarious comedy follows two struggling Shakespearean actors, Leo Clark and Jack Gable. Down on their luck, the duo end up performing "Scenes from Shakespeare" on the Moose Lodge Circuit in the Amish country of Pennsylvania. They are invariably booed at every stop.
When Leo and Jack hear that Florence, an old lady in York, PA, is about to leave her fortune to her two long-lost English nephews, they resolve to pass themselves off as the missing relatives. They soon discover the relatives are in fact, nieces, but desperate for the money, they gamely (and foolishly) arrive in York posing as "Stephanie" and "Maxine".
Romantic entanglements abound when Leo falls head-over-petticoat in love with Florence's vivacious niece Meg!
A "Some Like It Hot" crowd pleaser, The Houston Press says: "Leading Ladies is so funny, it will make sophisticated and reasonable men and women cackle…"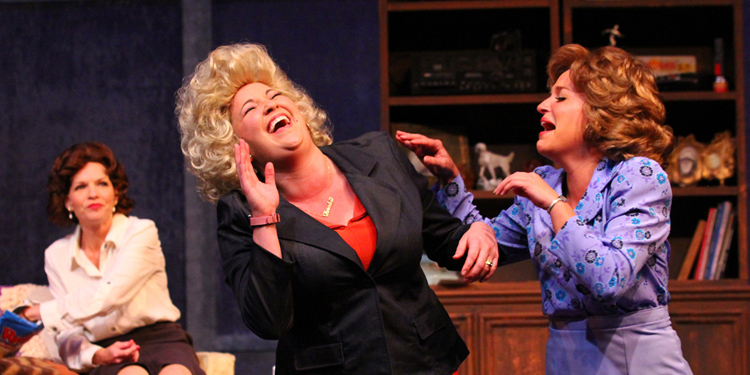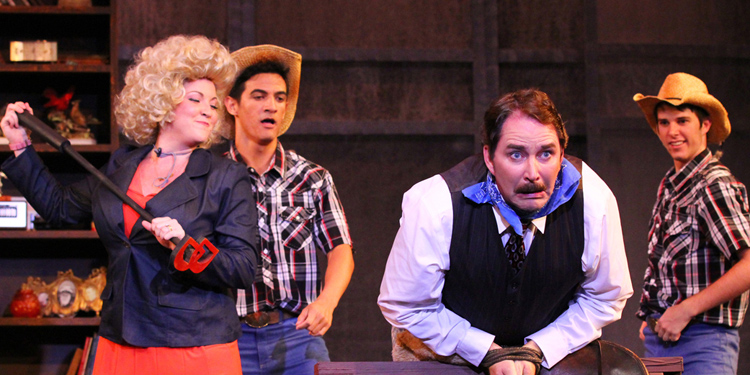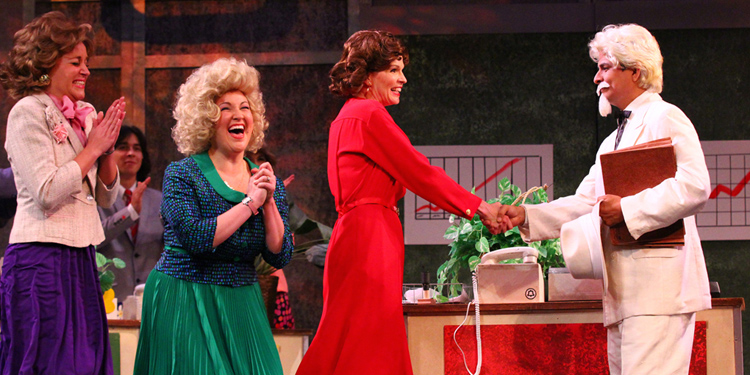 Music And Lyrics 
Dolly Parton
Book 
Patricia Resnick
Based On
The 20th Century Fox Picture
9 to 5: The Musical
The show, based on the popular 1980 movie, tells the story of three unlikely friends who conspire to take control of their company and learn there's nothing they can't do — even in a man's world!
Violet, Doralee, and Judy are coworkers, each of whom is struggling with the monotony of corporate life. Working at Consolidated Industries is mundane at best, especially under the management of their sexist pig of a '70s boss, who is the nemesis of the company's female employees.
When the girls made imaginary plans to get even, they could never have foreseen what trouble would come their way!
Audiences will have nostalgic fun with this return to the scheming secretarial pool, complete with its Tony® Award and Grammy®-nominated score by the legendary Dolly Parton.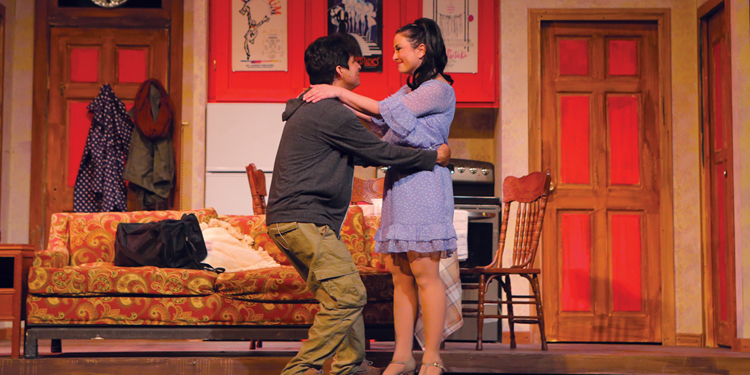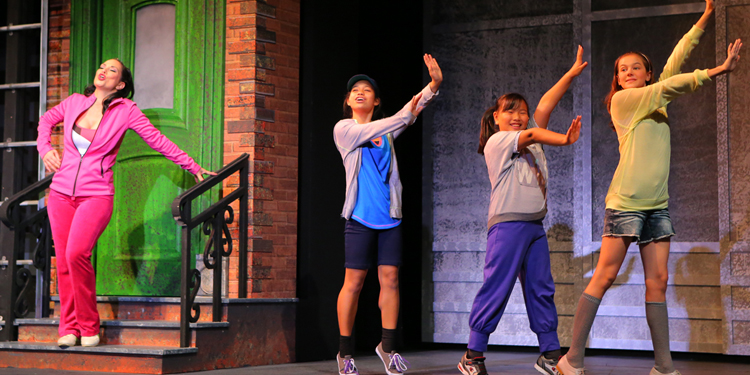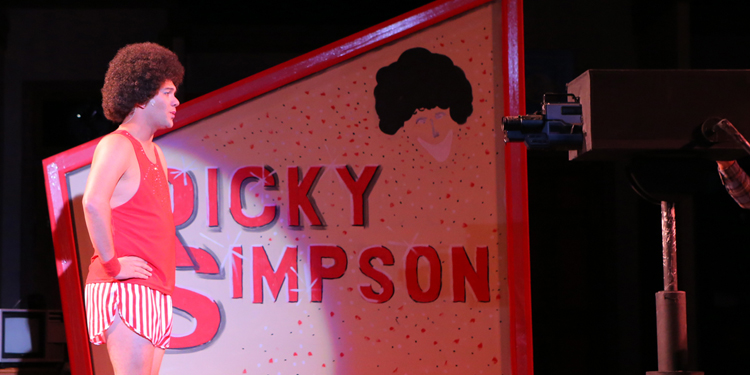 Music 
Marvin Hamlisch
Lyrics 
David Zippel
Book 
Neil Simon
The Goodbye Girl
Based on the well-known film, this musical tells the story of an unlikely romance between Paula, a vulnerable single mother, and Elliot, an opinionated actor who shows up on her doorstep with a lease to sublet her apartment…while she's still living there!
Paula's heart has been trampled many times by love-and-leave actor boyfriends. Lucy, her twelve year old daughter, fears her mother will be dumped again, and finds herself trying hard not to be swayed by Elliot's easy manner and charisma.
Elliot, in the meantime, is in New York for the first time, hoping for his big break in Shakespeare'sRichard III in a small theater off-Broadway. He doesn't need the distractions of sharing an apartment with an early-rising school-age kid and her overly chatty (but pretty cute) mom!
Featuring the same unique humor that has made Neil Simon the most popular playwright in Broadway history, and with tunes by Marvin Hamlisch, it's hard to go wrong with this warm, light-hearted romantic comedy!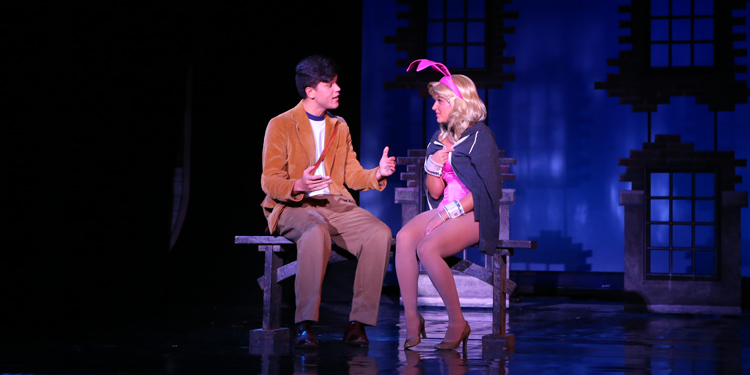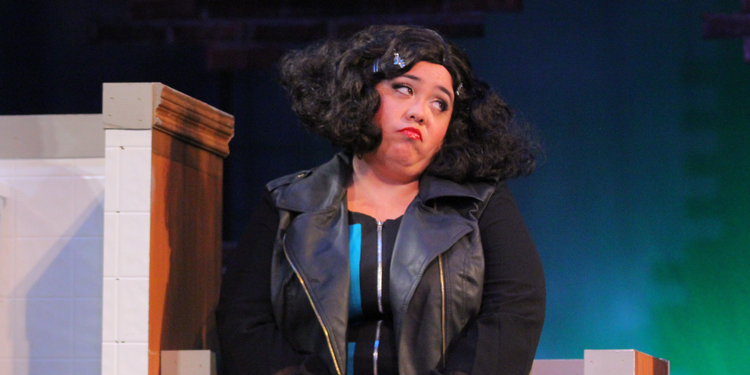 Music & Lyrics
Laurence O'Keefe and Nell Benjamin
Book
Heather Hach
Based On
The Novel By Amanda Brown And The Metro-Goldwyn-Mayer Motion Picture
Legally Blonde: The Musical
The overjoyed girls of UCLA's sorority Delta Nu are gathered to celebrate the engagement of Warner Huntington III to their perky, sweet, and strikingly blonde sorority president, Elle Woods. They send Elle off to what they think is the proposal dinner, but instead Warner tells Elle that he needs someone more serious and dumps her. Elle is devastated, but decides to chase Warner to Harvard Law School to show him that she can be serious.
Elle's snobby classmates at Harvard disapprove of her, her attire and her dog, but Emmett, one of the teaching assistants takes her under his wing and helps Elle rethink her priorities. With support from Emmett and some newfound friends, Elle wins a coveted internship, and learns it's so much better to be smart!
Light, fast, fun and frothy, with some terrific dance routines, (not the least when Elle presents herself to the Harvard professors with a full supporting company of cheer-leaders!), Legally Blonde is right up there with Hairspray for a funny, fabulous musical!