Music & Lyrics
George Gershwin
Ira Gershwin
Co-Conception
Ken Ludwig
Mike Ockrent
Inspired By Material
Guy Bolton
John McGowan
Originally Produced On Broadway
Roger Horchow
Elizabeth Williams
Crazy for You
The curtain opens backstage at the Zangler Theater in 1930s New York. The last performance of The Zangler Follies is wrapping up for the season. Bobby Child, the rich son of a banking family, is hoping for an audition with Zangler. Bobby gets his audition…but fails to impress the impresario. His next stop? Deadrock, Nevada! Full of high-energy Gershwin tunes: "I Got Rhythm", "Naughty Baby", "They Can't Take That Away From Me", "Nice Work if You Can Get It", "Embraceable You", and "Someone to Watch Over Me".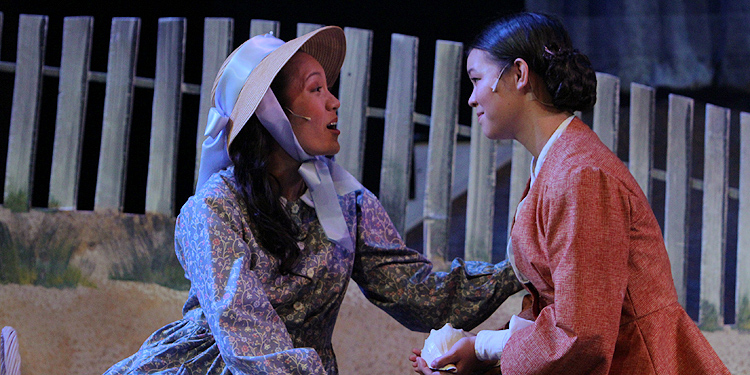 Music
Jason Howland
Lyrics
Mindi Dickstein
Book 
Allan Knee
Based On The Novel
Louisa May Alcott
Little Women
Based on Louisa May Alcott's novel, Little Women follows the adventures of Jo, Meg, Beth and Amy March as they grow up in Civil War America. Alcott's theme of family solidarity – especially the powerful bond between sisters, made her a best-selling author. As a musical, Little Women reinforces that theme, and guarantees a night filled with laughter and tears. The show portrays the four young women as they navigate their ways through the later teen years, debating questions that will resonate with women today.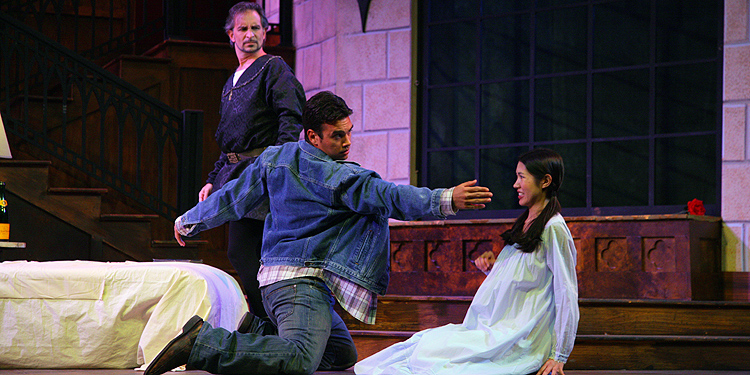 I Hate Hamlet
A young and successful television actor relocates to New York, where he rents a marvelous, gothic apartment. Andrew Rally seems to have it all: celebrity and acclaim from his starring role in a hit television series; a rich, beautiful girlfriend; the perfect New York apartment; and the chance to play "Hamlet" in Central Park. There are, however, a couple of glitches. Andrew's series has been canceled and he hates "Hamlet". His dilemma deepens with the arrival of John Barrymore's ghost, dressed in high Shakespeare garb. From that moment on, Andrew's life is no longer his own!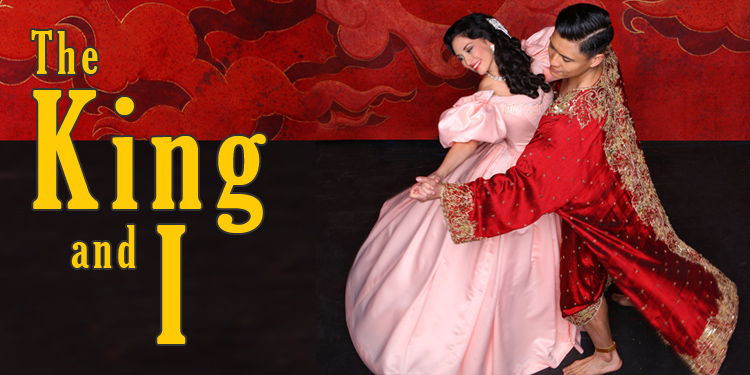 Director &
Choreographer
Greg Zane
Musical Director
Emmett Yoshioka
Music
Richard Rodgers
Book & Lyrics
Oscar Hammerstein II
Based On
"Anna And The King Of Siam" By Margaret Landon
Original Choreographer
Jerome Robbins
The King and I
East versus West makes for a dramatic, richly textured and fascinating tale. It is 1862 in Siam when an English widow, Anna Leonowens, and her young son arrive at the Royal Palace in Bangkok, having been summoned by the King to serve as tutor to his many children and wives. After a rocky start, Anna and the King grow to understand and, eventually, respect one another, in a truly unique love story. Musical highlights: "I Whistle a Happy Tune", "Getting to Know You", "Hello Young Lovers", "Something Wonderful" and "Shall We Dance".
Director & Choreographer
Tammy Colucci
Co-Musical Director
Roslyn Catracchia
Megan Mount
Book 
Kevin Del Aguila
Music And Lyrics 
Gary Adler
Michael Patrick Walker
Conceived 
Marc Kessler
Ken Davenport
Altar Boyz
Altar Boyz is the hilarious account of a struggling Christian boy-band (with one nice Jewish boy) looking for their big break in the Big Apple. The show tells the story of five small-town boys – Matthew, Mark, Luke, Juan and Abraham – trying to save the world one screaming fan at a time. Their pious but irreverent pop act, worked wonders on the Ohio bingo-hall-and-pancake breakfast circuit. But when fate brings them to New York, will the boyz take a bite out of the forbidden apple? Full of sharp parody, spectacular dancing, and irreverent humor, this musical is 90 minutes of pure delight that's suitable for all ages.
Director & Choreographer
Andrew Sakaguchi
Musical Director
Alethea Train
Book
Mark O'Donnell And Thomas Meehan
Music
Marc Shaiman
Lyrics
Scott Wittman
Marc Shaiman
Hairspray
Loveable plus-size heroine, Tracy Turnblad, who has a passion for dancing, wins a spot on the local TV dance program. Overnight, she finds herself transformed from outsider to teen celebrity. But Tracy's world doesn't stay so rosy, as she runs into trouble when she tries to expand the show so she can dance with her black friends, which is easier said than done in 1962. A musical-comedy phenomenon (with hit songs like "Good Morning Baltimore", "You Can't Stop the Beat"), Hairspray inspired a major motion picture and won the 2003 Tony Awards Best Musical.